Giving is good. Giving together is great. 
Colorado Gives Day is Tuesday, December 5th, and it's easily the best day of the year to give. Jeffco CTC is excited to be participating this year, and we invite you to join us in starting a wave of generosity!
Donate anytime between November 1st and Colorado Gives Day, December 5th, and your gift will be matched by generous sponsors so Jeffco CTC can receive part of an Incentive Fund, made possible by the Colorado Gives Foundation and FirstBank. 
Your support will help us achieve our mission to – in partnership with youth – improve health, safety, and wellness in Jefferson County. Let's discover how much good we can create together!
Please excuse our dust: We are in the process of building a new and fabulous website.  Please reach out to info@jeffcoCTC.care with questions or feedback.  
Support Jeffco CTC.
Learn about Jeffco CTC's workgroups and how you can get involved.
Explore Twelve Talks to Have with Teens for tips on how to have conversations with the teens in your life.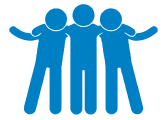 Find opportunities, jobs, events, contests, and more for teens in Jefferson County.
Learn how to get involved in the Building Allyship and Diversity in Jeffco (BADJ) project to support LGBTQ+ and BIPOC youth.